Hot and fresh cinnamon rolls, right out of the oven for breakfast this morning!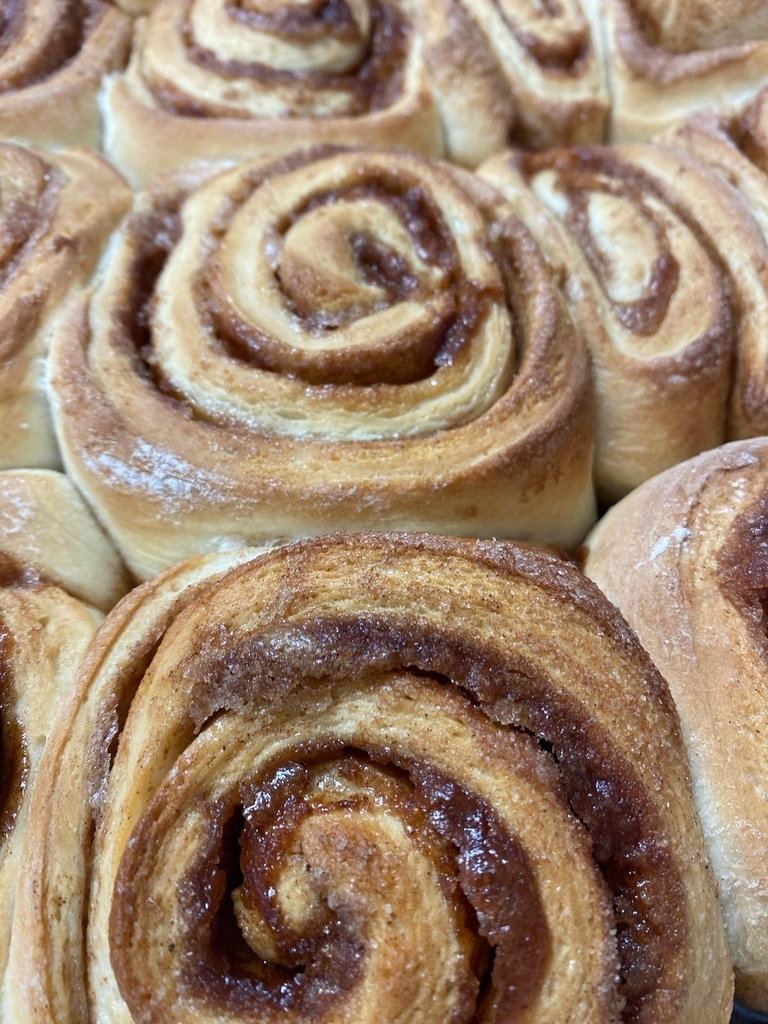 GCS extends a super special warm welcome to our Pre-K students on their first school day! Here's to an exciting year of exploration, fun, and learning. You've got this!

Welcome to kindergarten! Here's to an exciting year of fun learning opportunities, new friends, and educational adventures!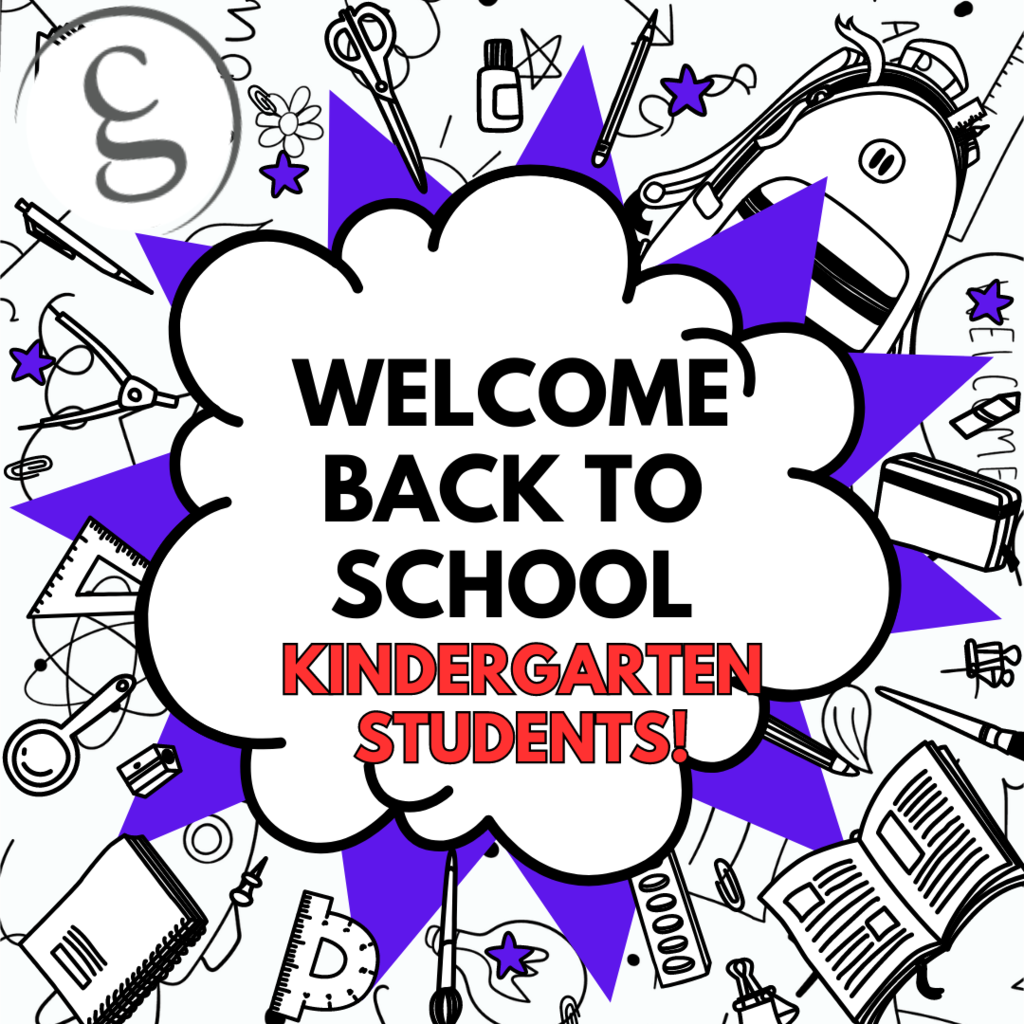 Greenbrier County Schools reminds families that schools will be closed on Monday, September 4, in observance of Labor Day.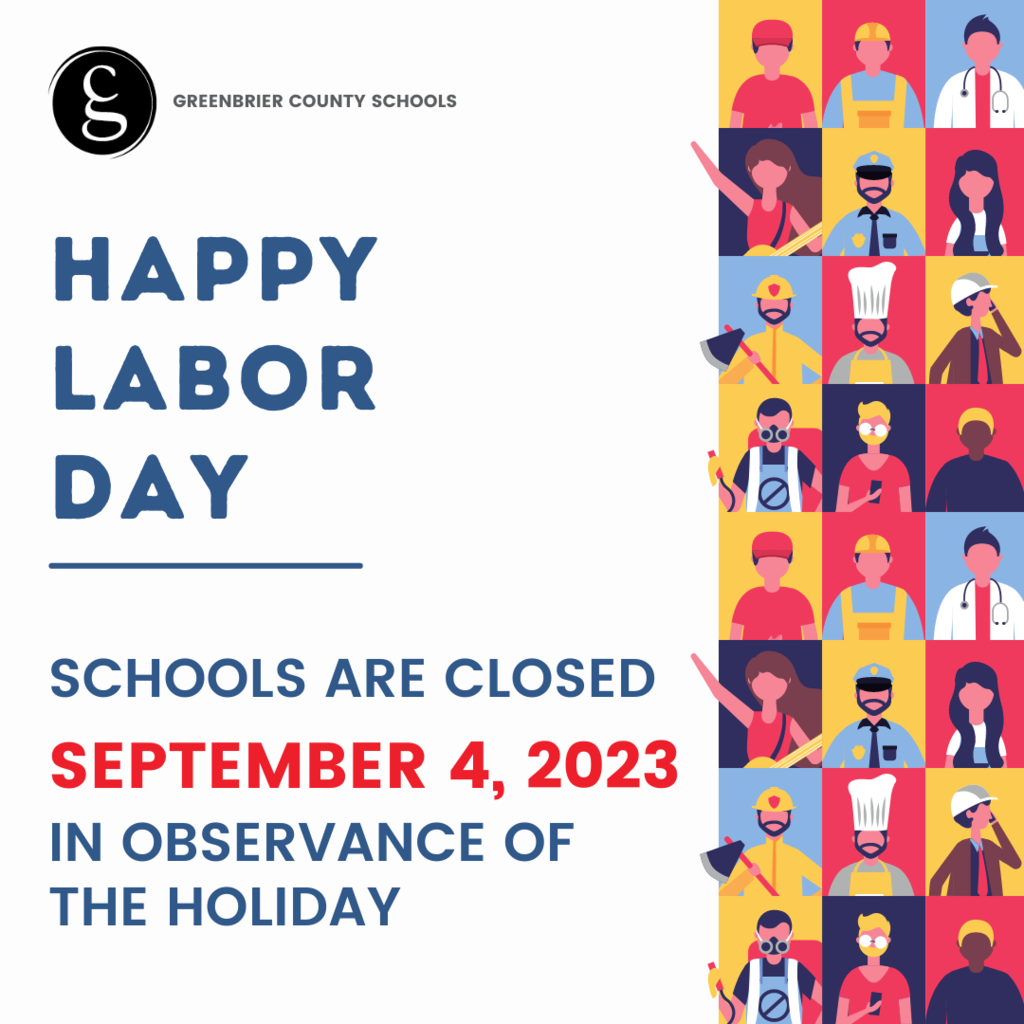 Please help keep our kids safe! In WV, it is illegal to pass a school bus while the school bus stop-arm is extended and the red lights are flashing. Motorists should come to a complete stop in front of and behind a school bus when the red lights are flashing, and the stop-arm is extended. Motorists may begin moving only when the red flashing lights are turned off, the stop-arm is withdrawn, and the bus starts to move. When yellow flashing lights are active, the bus is preparing to stop to load or unload children. Motorists should slow down and prepare to stop. Although the school bus is one of the safest modes of transportation, illegal school bus passing is a deadly risk to bus riders and their caretakers.

PRE-K - 3 BUS REMINDER: A parent or their designee must be at the bus stop for both pickup and delivery of all kindergarten through third-grade students. If the parent elects to designate another adult or sibling (grades 6 –12), a written request to the transportation department listing all approved names is required.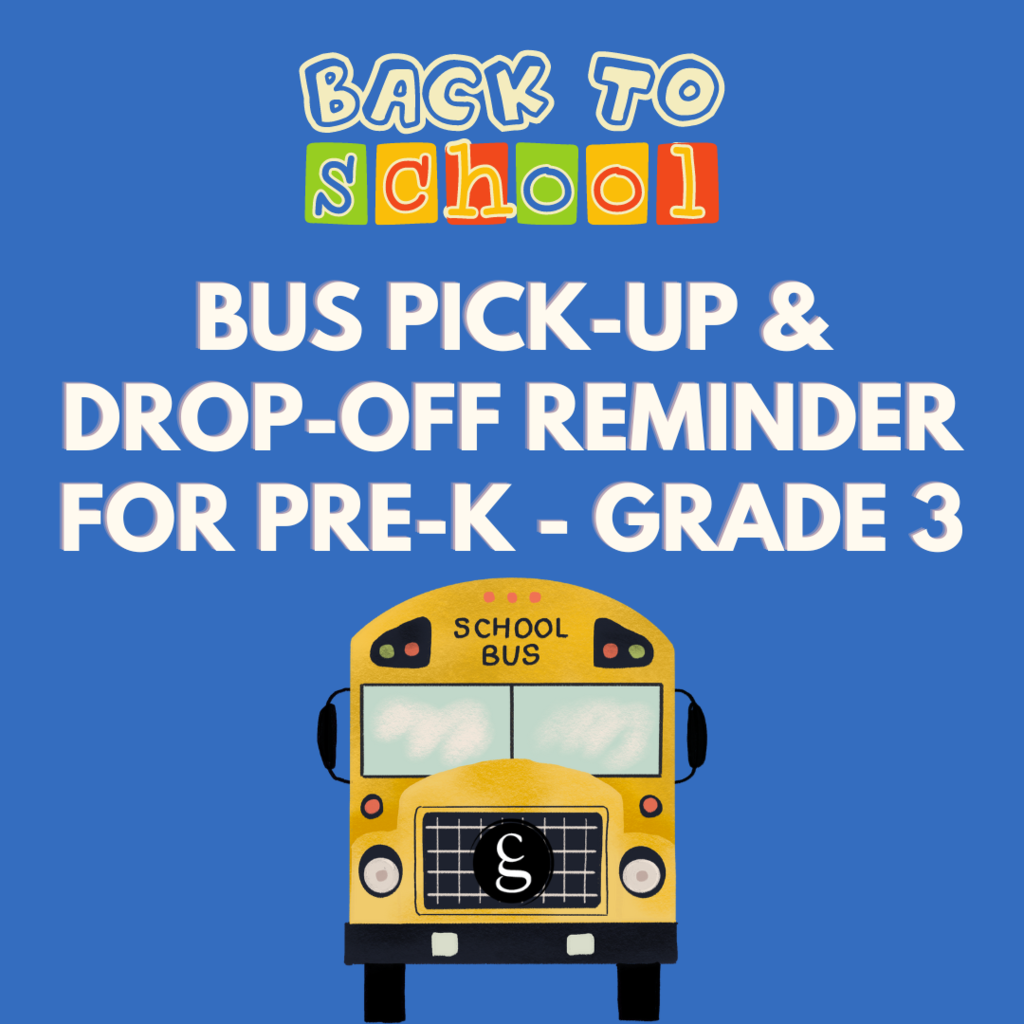 Woo-hoo! It's the first day of school for grades 1 - 12, and we're SO excited! We're sure you are, too! Here's to a fabulous first day and an amazing school year ahead for our students, staff, and families!

All students transported on a school bus must complete an enrollment card during the first week of school, providing a contact number, physical address, and parent/guardian signature. If you need assistance obtaining your physical address, please call 304-647-6461.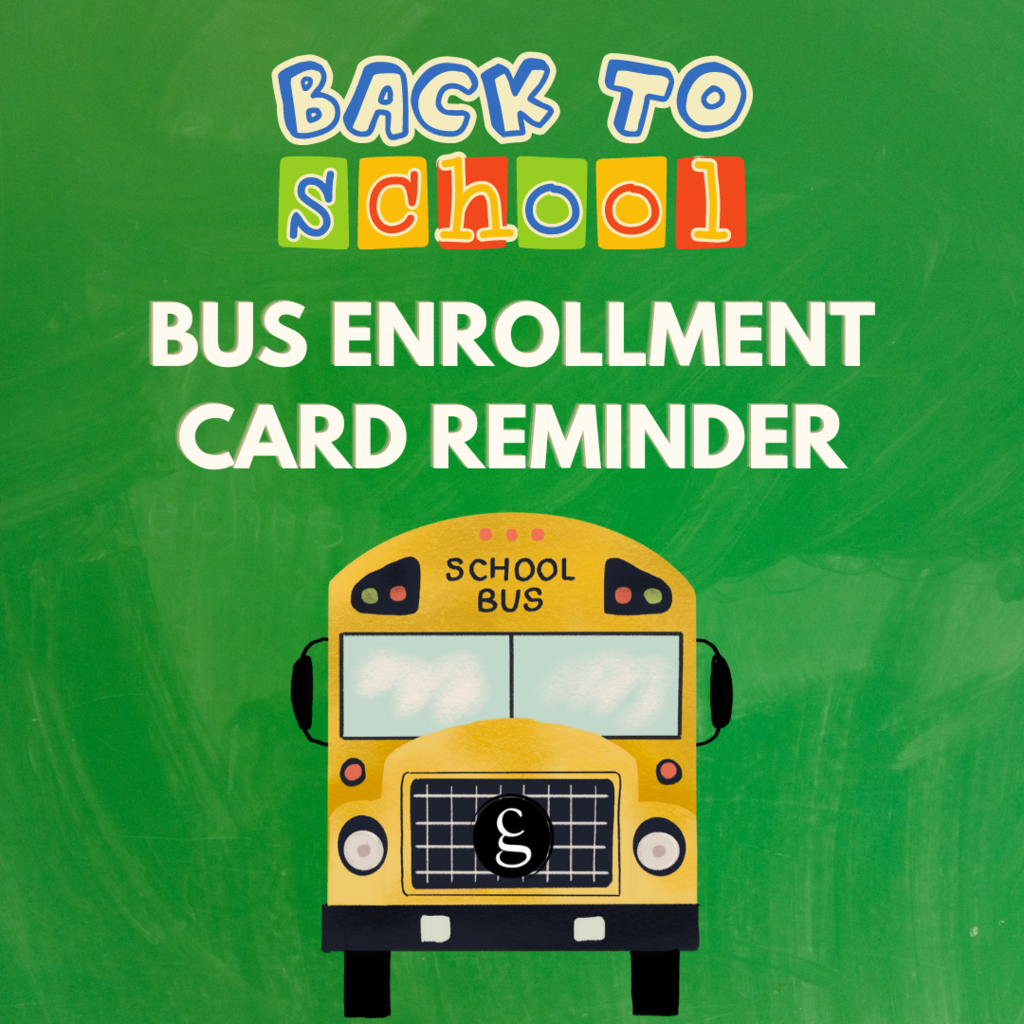 We can't wait to welcome GCS students to the 2023-2024 school year! The first day for grades 1 - 12 is Monday, August 28. Kindergarten begins on Tuesday, September 5, and Pre-K starts on Thursday, September 7. To determine your child's bus stop, please contact our Transportation Office at 304-647-6461.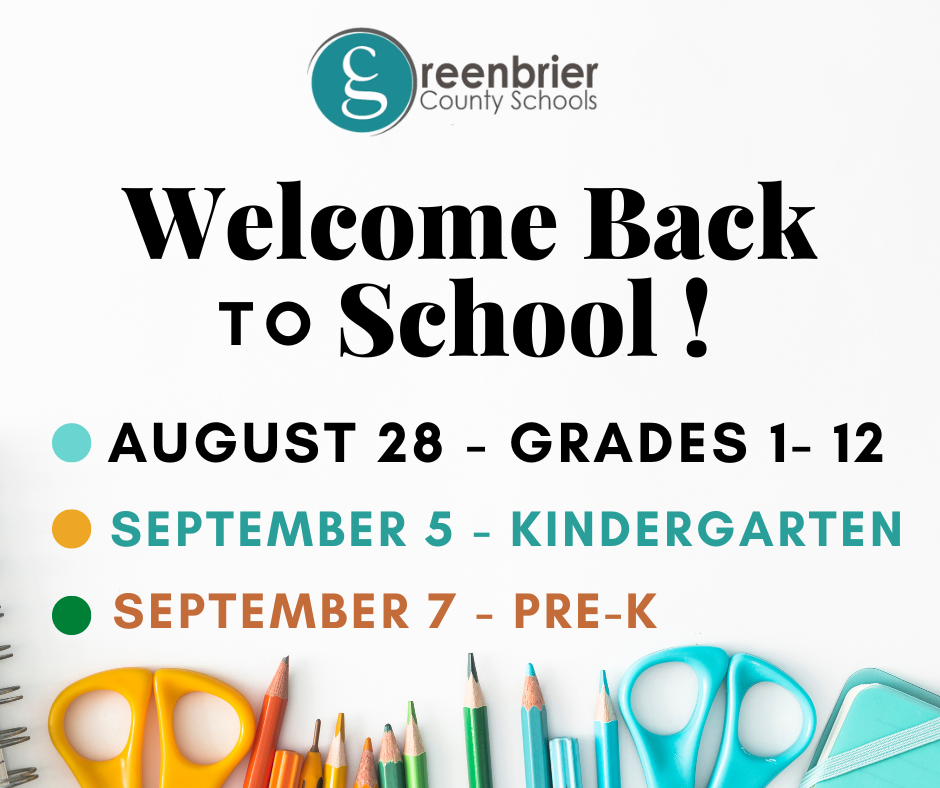 GCS will welcome students in grades 1 - 12 back to school on August 28. Kindergarten begins on September 5, and Pre-K starts on September 7. As you gear up for the new school year, put your child's school open house event on the calendar. Please find our 2023-2024 school open house dates at
https://5il.co/1eseg
.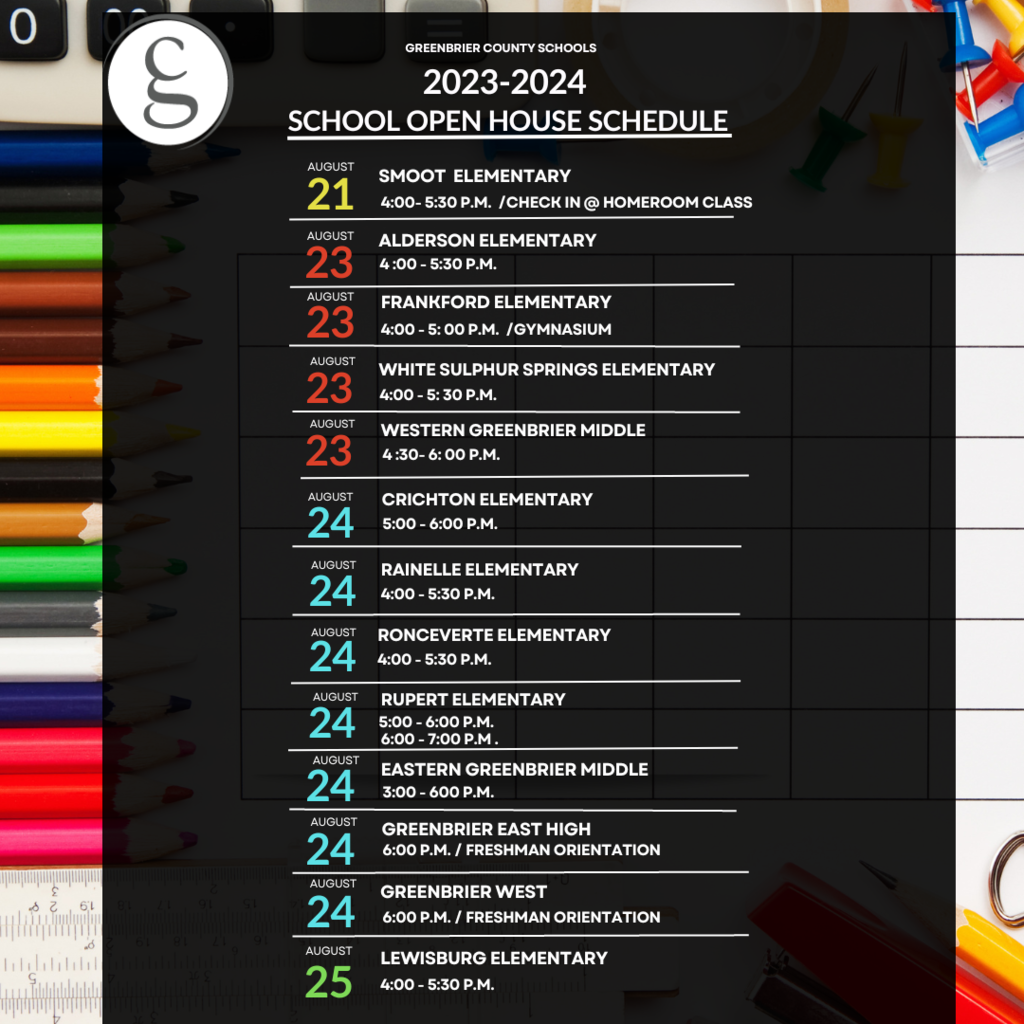 We look forward to welcoming students to the 2023-2024 school year! The first day for students in grades 1 - 12 is August 28. Kindergarten begins on September 5, and Pre-K starts on September 7. Find school open house information at greenbriercountyschools.org.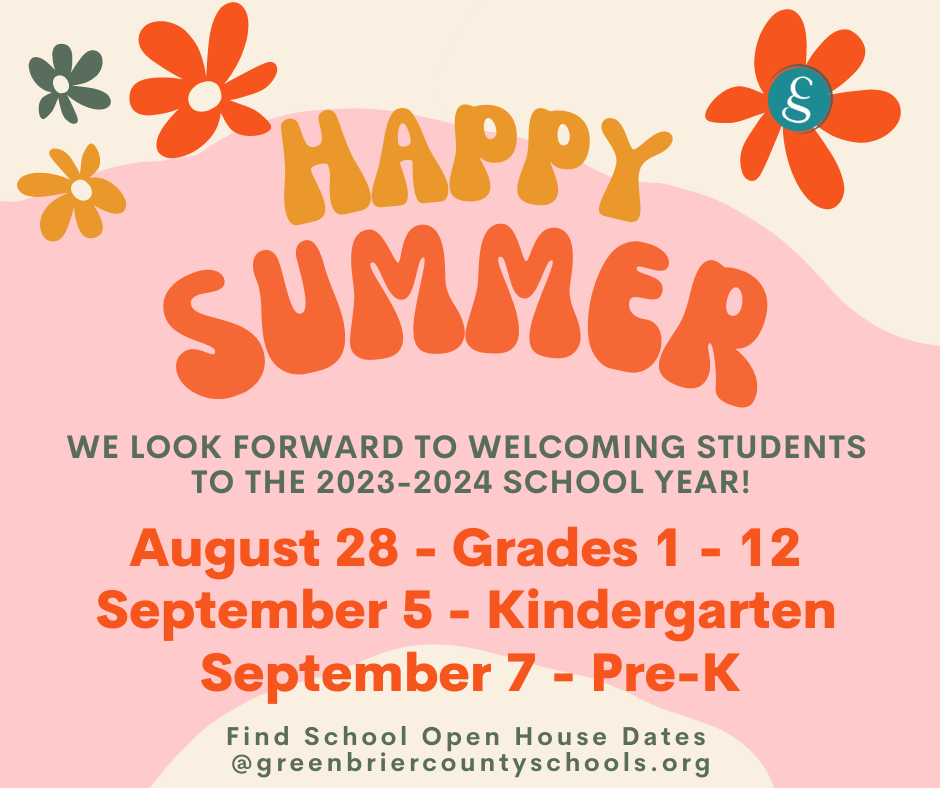 Rupert Elementary needs volunteers for the end of year reward day on June 6th. Look for the attached flyer in your students folder. Please return by Friday, June 2nd if you would like to help us out on that day! Thanks! 🤍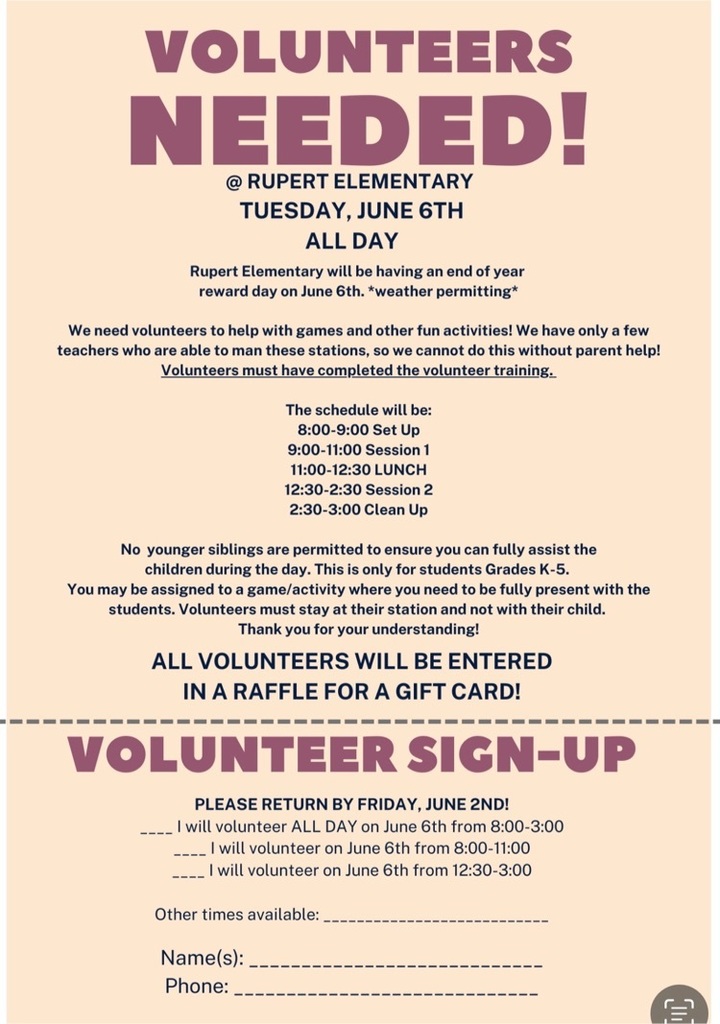 PreK enrollment will be held at Crichton Elementary on June 1st from 1 pm-4 pm for children who will be three and four years old before July 1, 2023, for Head Start and PreK. Three-year-olds qualify by income and/or if the child has an IEP. Parents should complete the Preschool online application at
www.greenbriercountyschools.org
before coming to enrollment. Parents should bring the following information with them to enrollment: -State-issued birth certificate -immunization record -a copy of current physical exam -a copy of most recent dental exam -two proofs of residency -social security card of the child -insurance card -proof of income (2022 W2, tax return, or food stamp card can be used for verification of income) -custody order, if applicable
Pre-K enjoying the new picnic tables in front of the school for lunch!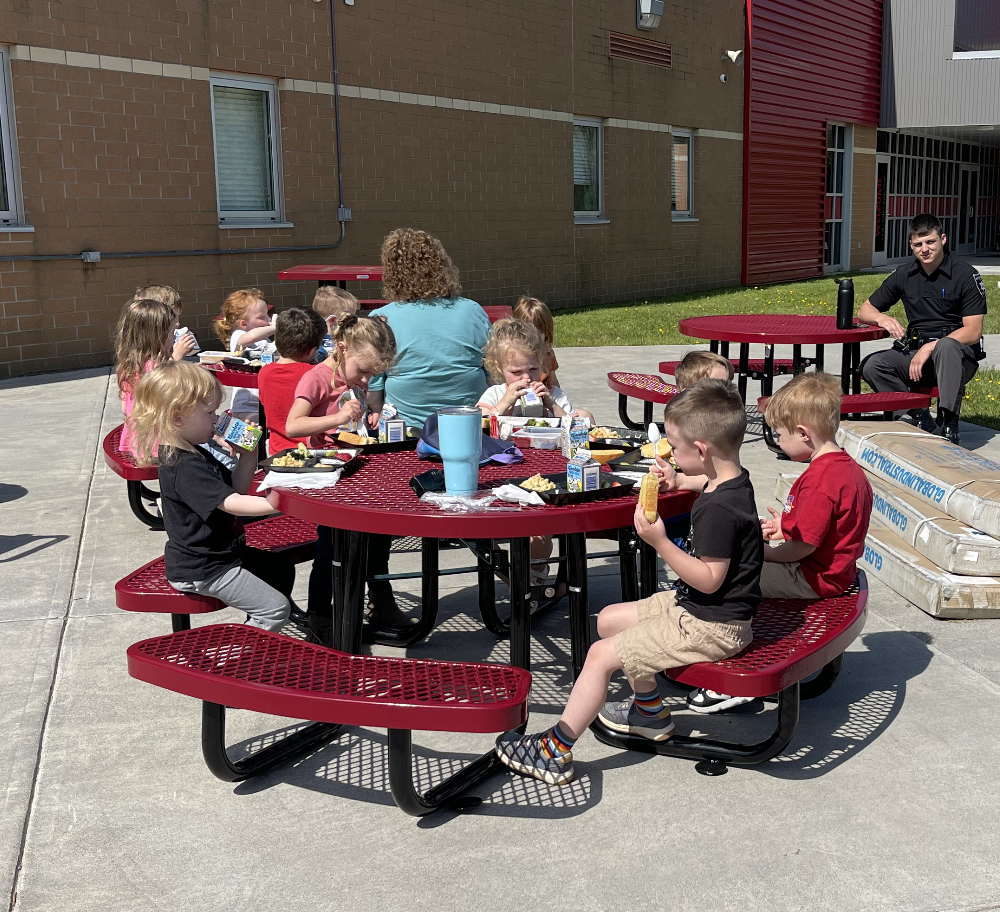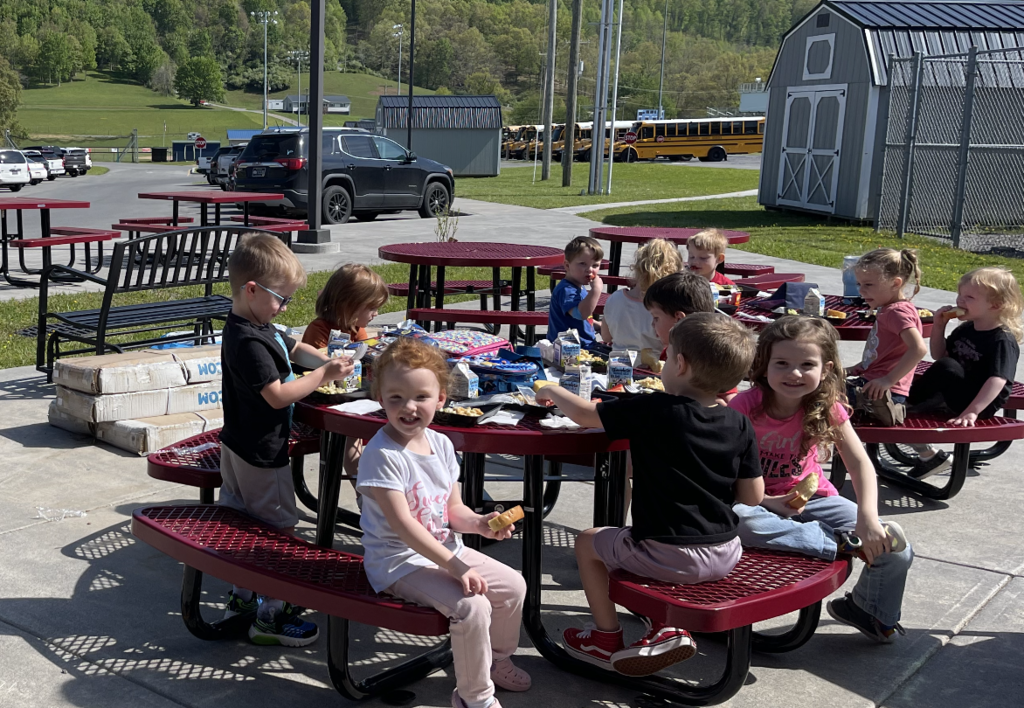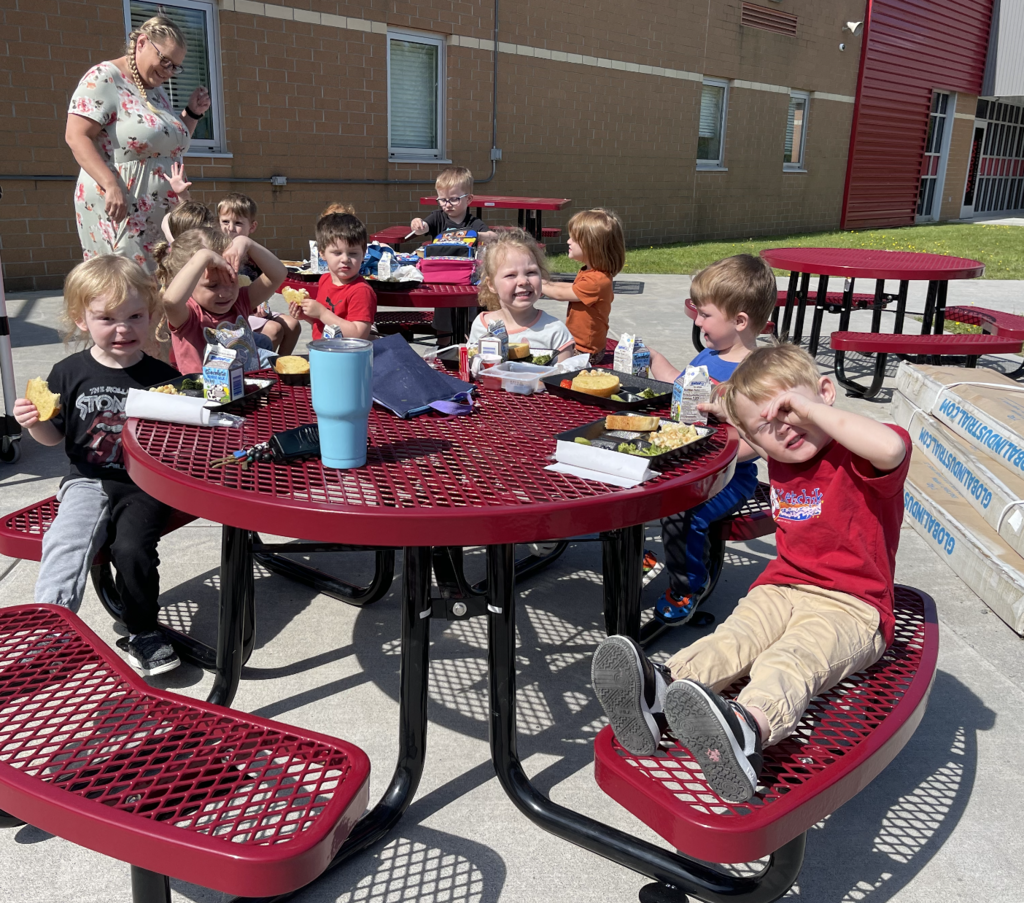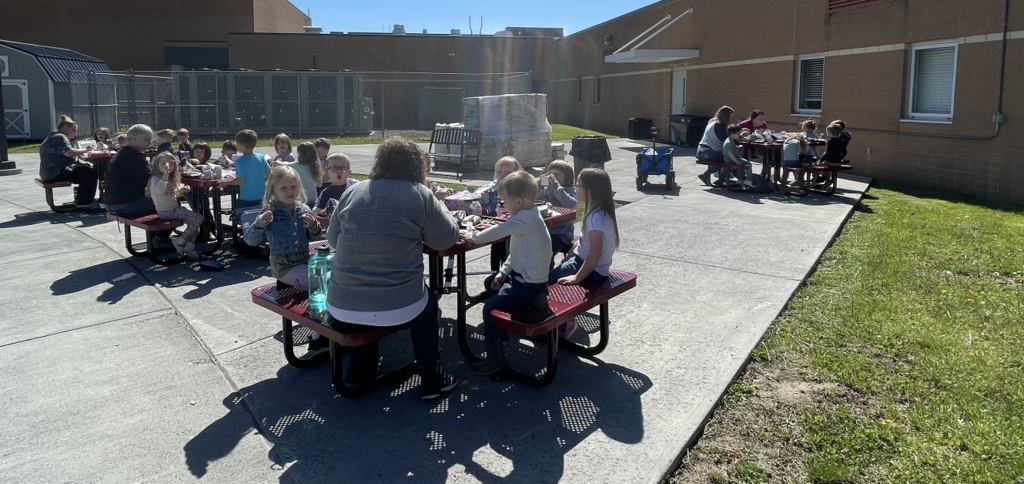 Mr. Vestal's Kindergarten class had a great time at Lost World on their field trip!
Rupert Elementary's afterschool Run Club had a colorful fun run to celebrate the end of the year! The Active SWV Kids Run Club program seeks to improve the health of southern West Virginia's youth by empowering them with the opportunities, skills, knowledge, and confidence to be physically active. The central goal of the program is to instill healthy habits in our area's youth and to get them excited about running and physical activity. Active SWV hopes that all participants find joy and confidence with running and physical activity, so that they can continue to be active beyond their time in the Club. Active SWV offers a $250 grant that Rupert Elementary has participated in for 4 seasons.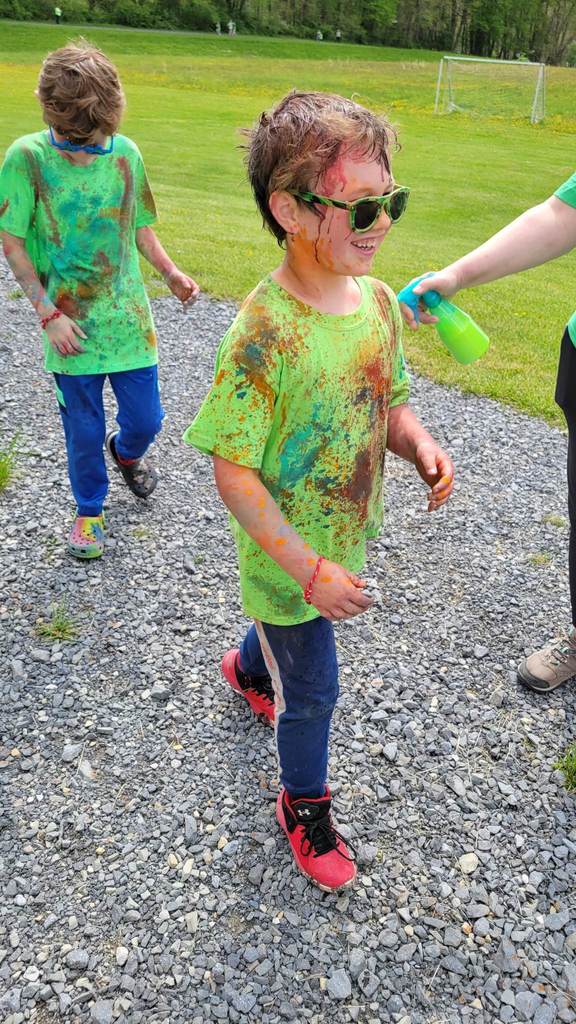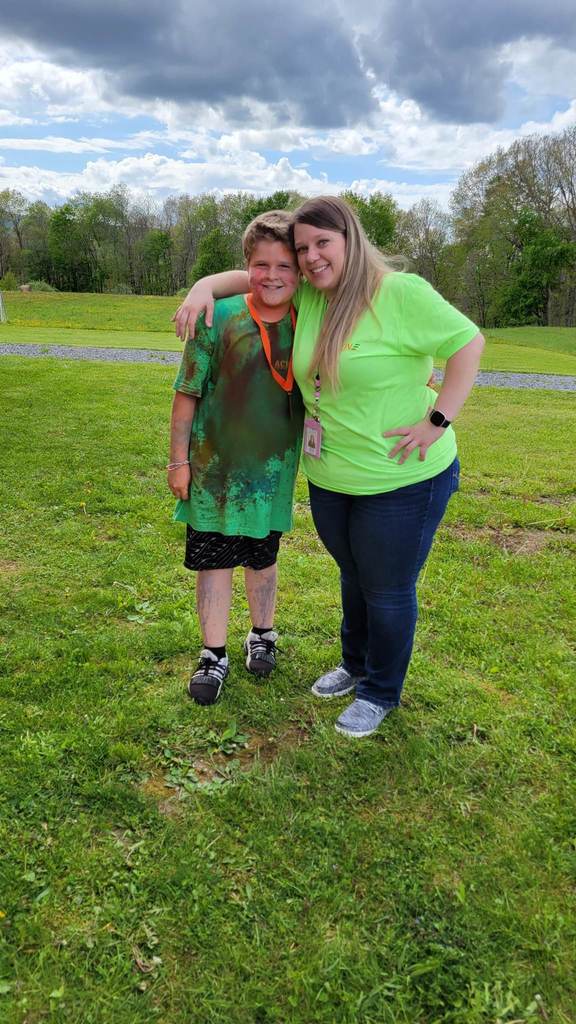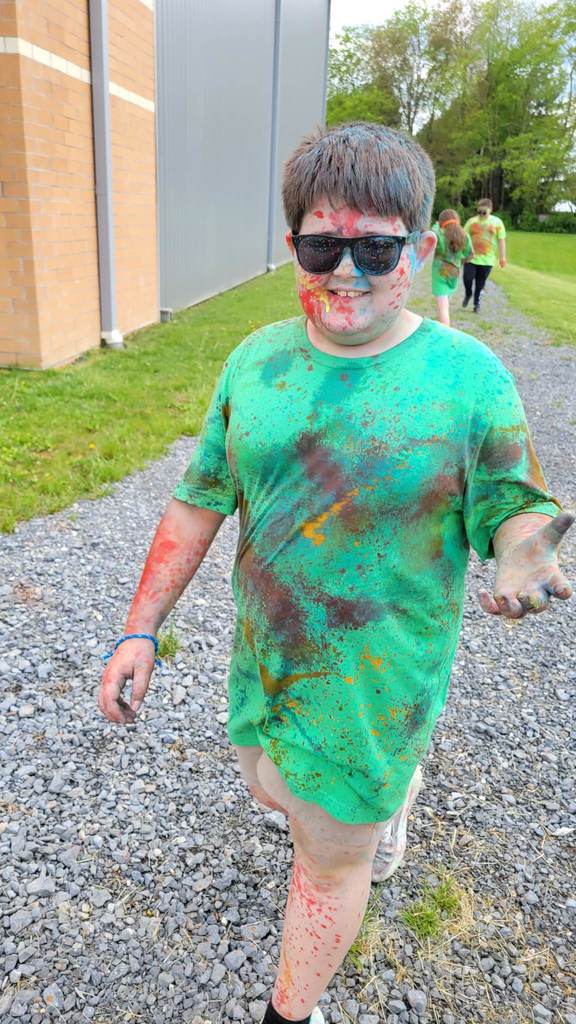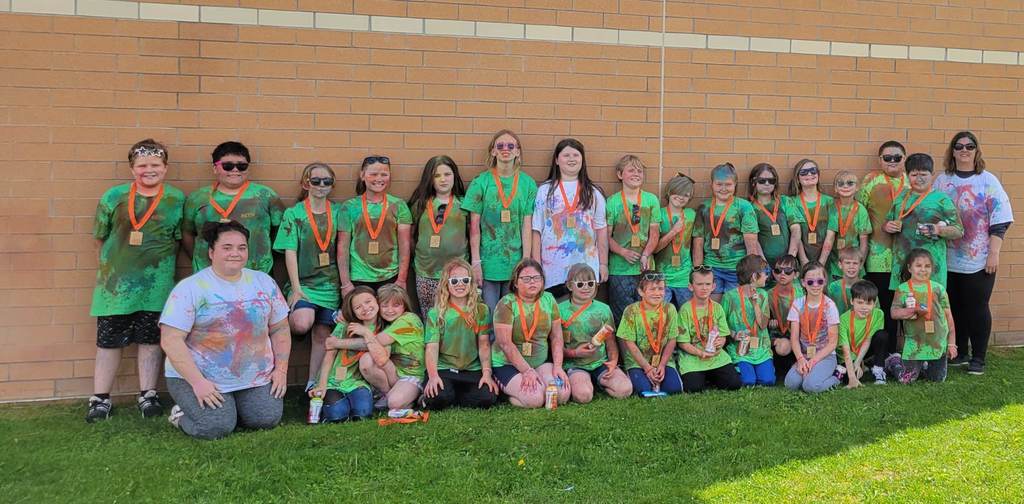 Rupert Elementary's afterschool program, Empower, invited parents to their last day. Students planted flowers into a handmade decorated flowerpot with Principal Mrs. Harden. Attendees were treated with a cooking demonstration from Greenbrier West Pro-start Culinary students. They made delicious cookie dough wontons. Three Rupert Elementary alumni were in attendance and inspired some of our students to join the club when they arrive at Greenbrier West! Students finished with an amazing archery demonstration with the help of their instructor, Mr. Warnick. The parents were impressed with the skills their children have learned this year. A big thank you to Chef Foley and his team, Mrs. Harden, Mr. Warnick, and all the after-school staff for today!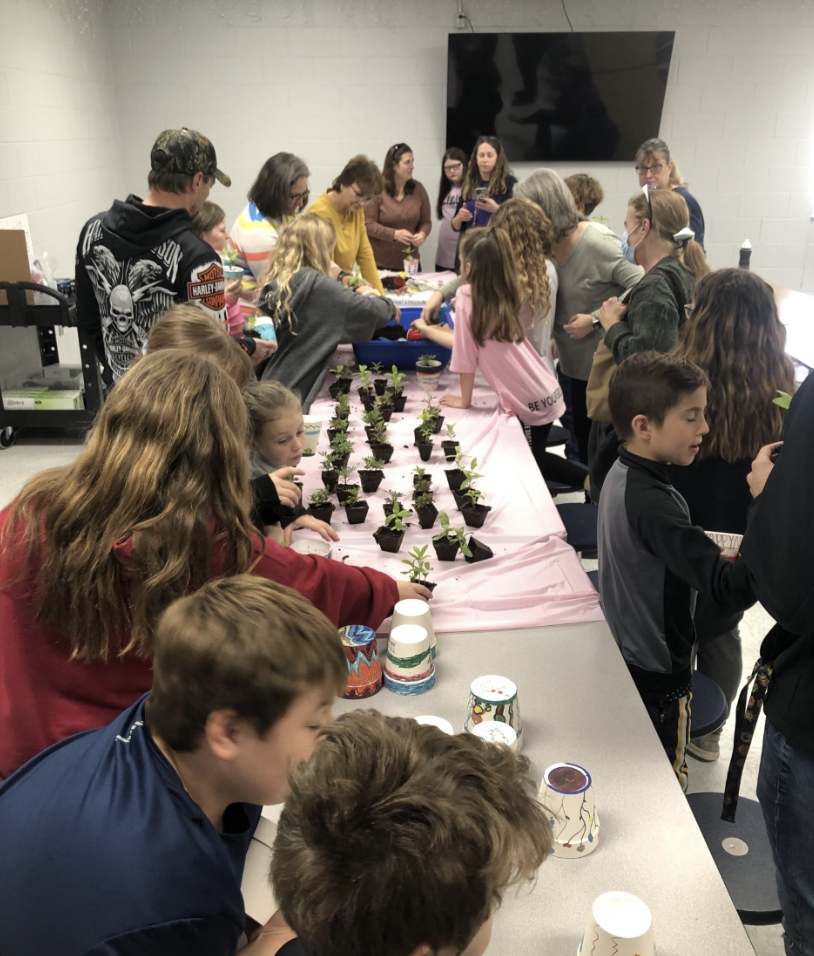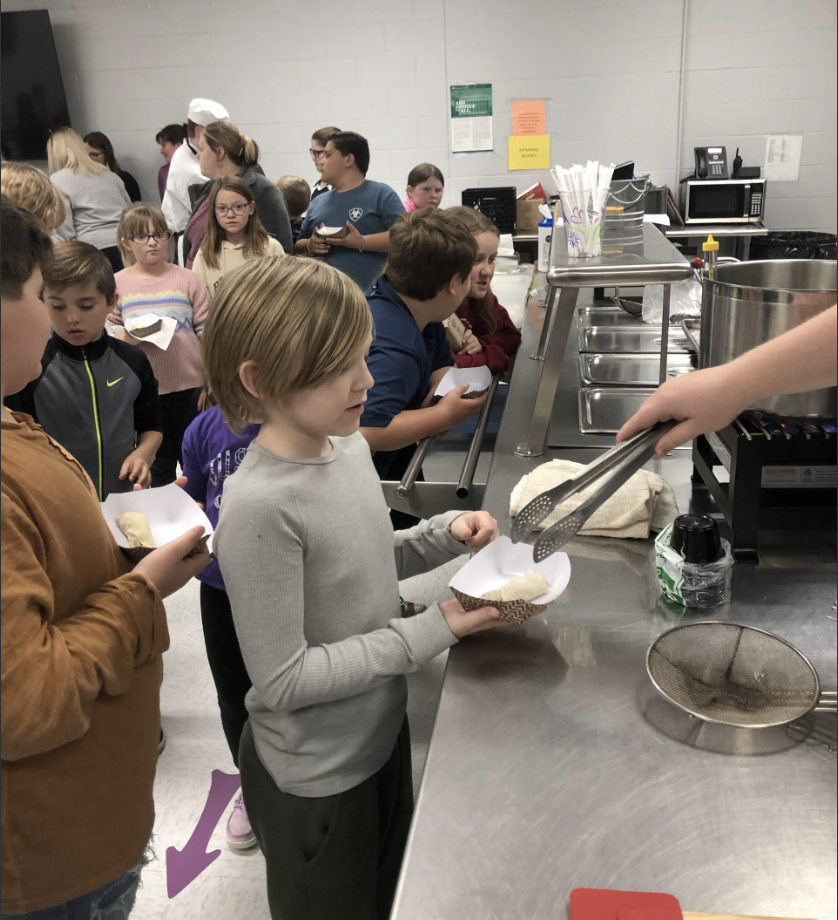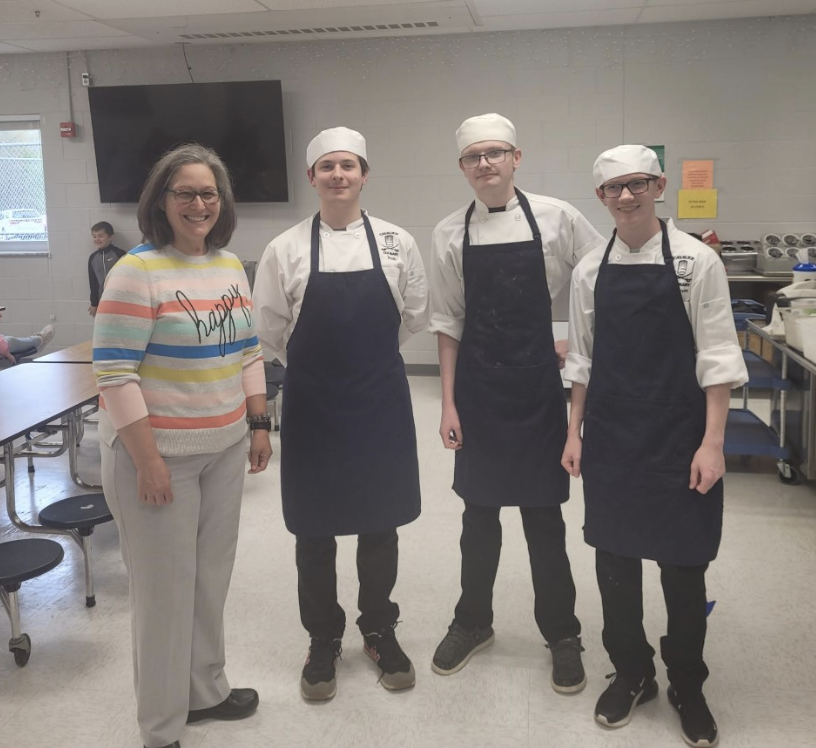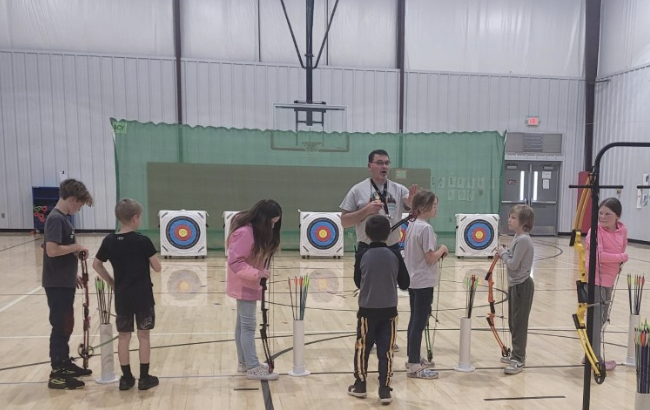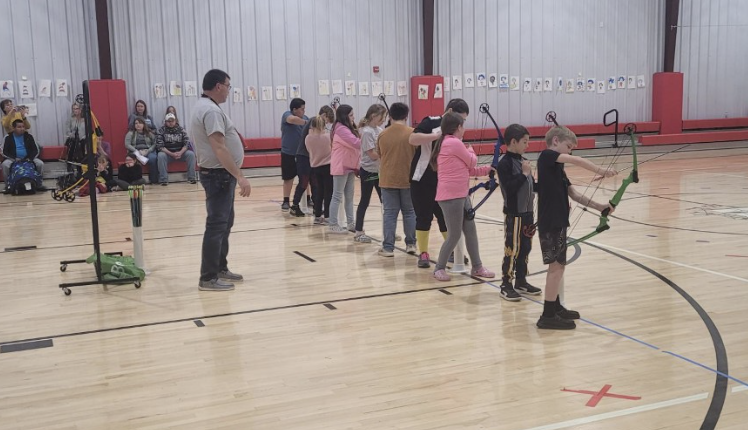 Rupert Elementary Pre-K planted grass heads with principal, Mrs. Harden this week. Once the "hair" starts growing, they will be able to give them haircuts.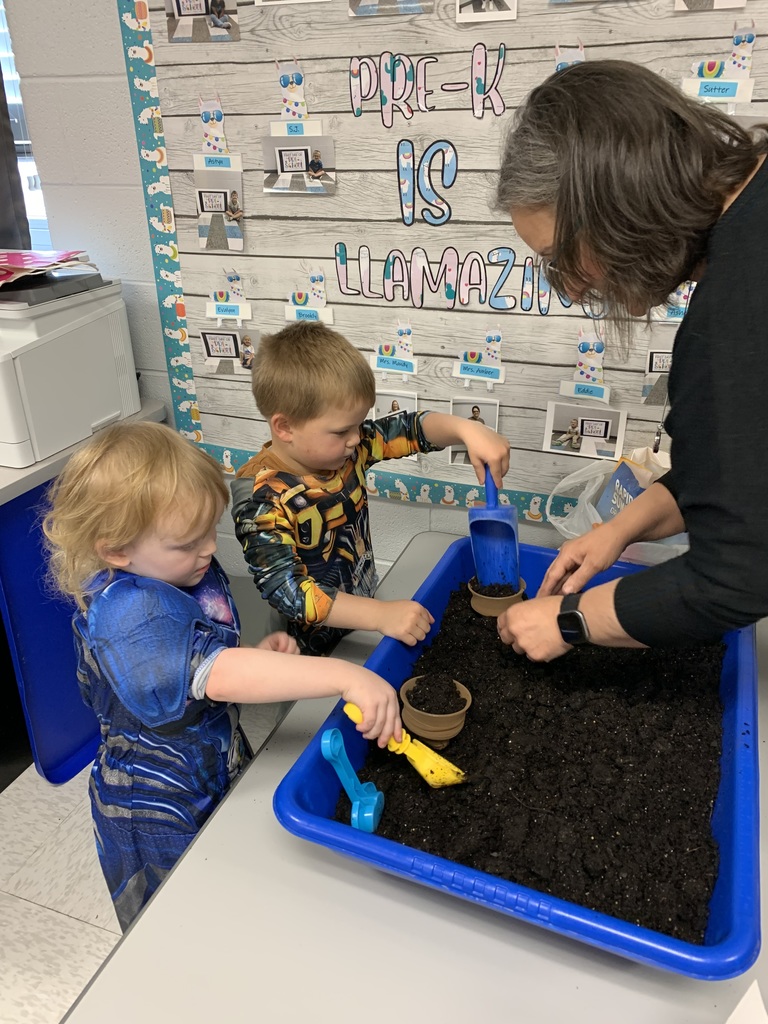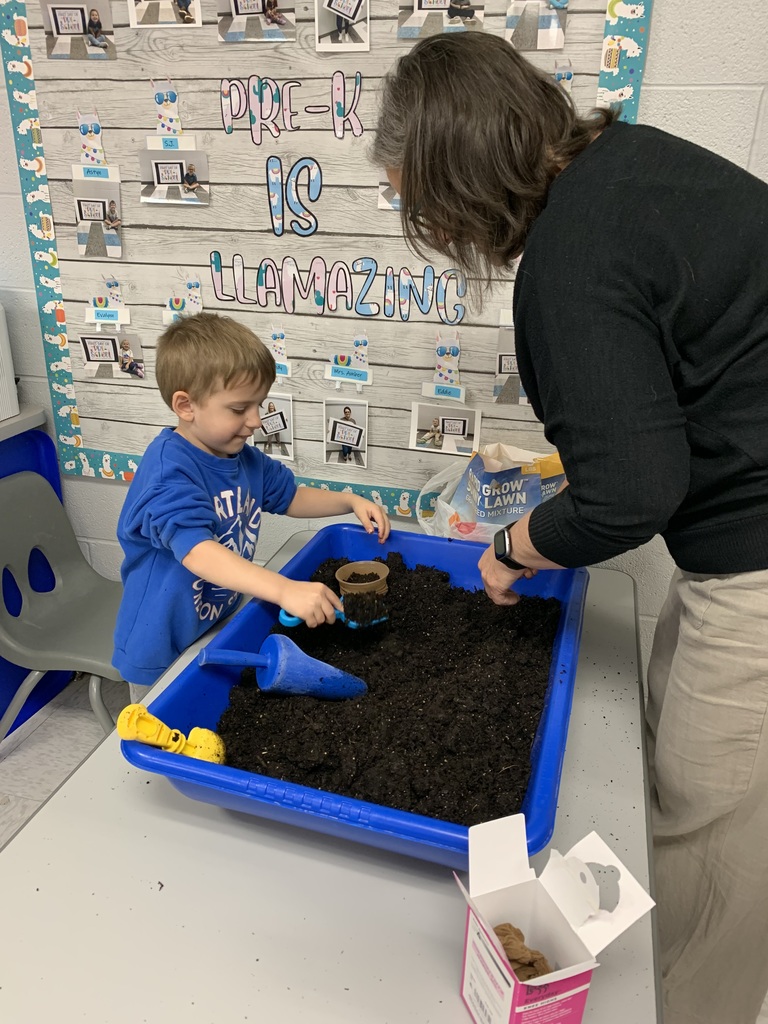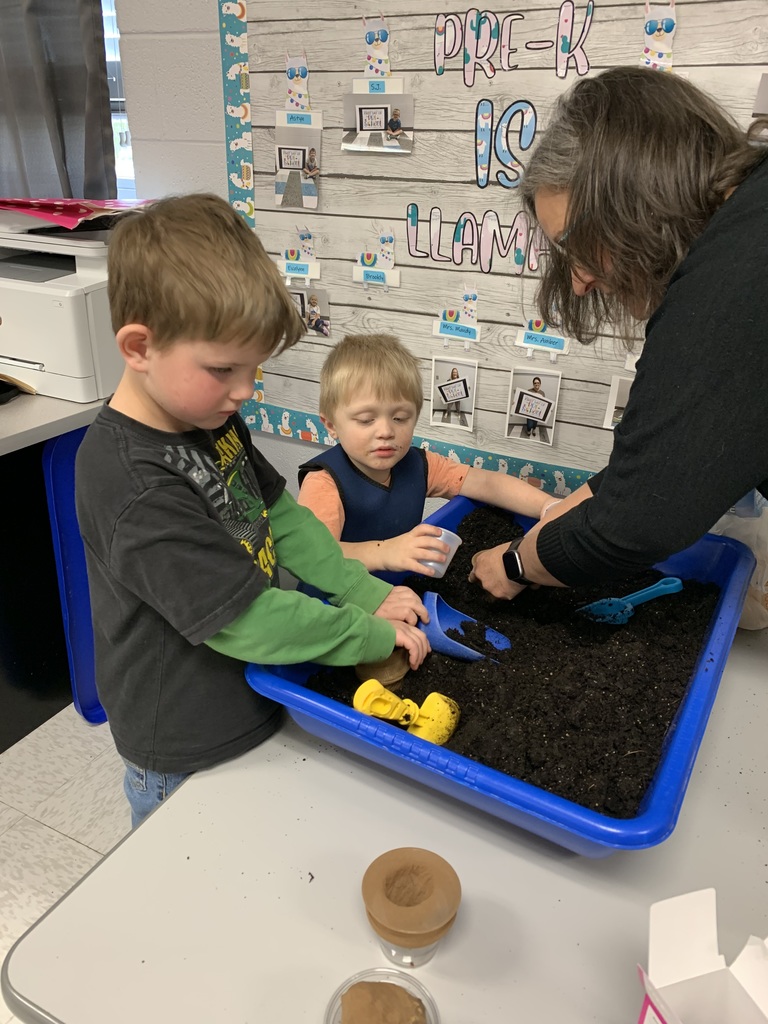 Both Rupert PreK classes planted lettuce and radishes last week with principal, Mrs. Harden as part of their Teaching Strategies Gardening Study. Their favorite part was the wagon rides to and from the school garden. They also had to weed the garden beds before they could plant the seeds.